About Me
Genderqueer with a touch of happy humanism.My primary blog is
on Blogger
now. Questions? Comments?
Click here.
Even if you just need one single person in this world to listen to your thoughts.
Nobody is an island.
Nerd is my gender -
what's yours?
My pronouns: He/him, ze/hir for advanced English speakers.
What it feels like being genderqueer
in a cis world.
My message
to
grues.
Genderqueer atheists can sometimes feel like we're each the only one on the planet, but now we have
a Google+ community
and
a Facebook group
to bring us together!

I'm on Google Plus!
I'm on Facebook
Tweets by @AndyTehNerd
Why You're Going to Hell: Tattoos
Leviticus 19:28

Ye shall not make any cuttings in your flesh for the dead, nor print any marks upon you: I am the LORD.
Hipster Christians love ignoring this one.  And for good reason - it's ridiculous.  Why does YHWH care what anyone does to their own bodies?  Whatever the soul is, it's not a physical property of organisms, so altering the organism should have no effect on it.  Course, anything's possible with magic.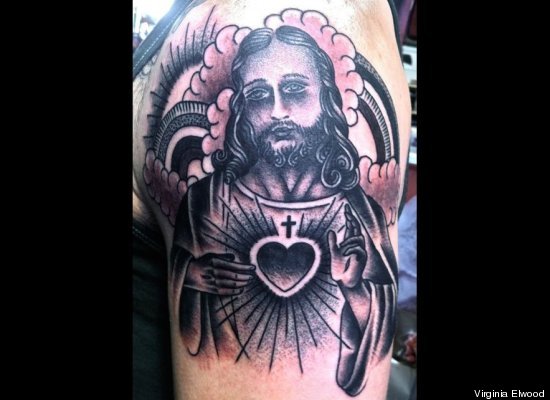 daggerpen likes this
vintagexdisposition likes this
andythenerd posted this